Free Management Tools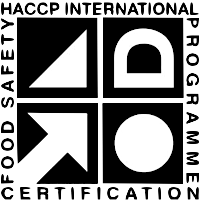 REGISTER NOW FOR FREE (click here):
How and When to Wear Guides

Staff Training Videos which convey the emotive need for hair containment and the part your staff need to play to ensure good hair hygiene

GMP advice

Audit tools with graphical reporting
ABurnet HairBarrier Tools allow you to make good Hair Hygiene a KPI for effective Management Review
Reducing hair contamination is about two things:
Performance HairBarrier headwear
Constant management of employees and procedures
ABurnet HairBarrier Tools make this simple:
Have junior management staff perform regular audits
Information stored for management comparisons by:
Time
Site Location
Line
Section
You set the parameters
Conduct 10 minute reviews of graphical results during monthly management meetings
Set the focus for the coming month and measure performance
Treat hair contamination and key likely causes as a Key Performance Indicator (KPI)
Manage hair contamination to become a thing of the past
Our HairBarrier Tools follow HACCP (Hazard Analysis & Critical Control Points) and the requirement for comprehensive Pre-Requisite/Good Manufacturing Practices to be in place which underpin the HACCP system.
To read an extract from our GMP Headwear Guidance, please click here.
For full web-based functionality, ask your Distributor for your personal, confidential access code now!
Alternatively, you can register as a Standard User to view tools, however you will not be able to save audits or download all our helpful information
Click here to register
Privacy
Data entered is only accessed by the recipient and Company entering that data. The Distributor will not be able to access the food company's data. ABurnet will never publish individual company data. We may however, look at aggregate trends for the sole purpose of helping the food industry identify common problems in order to work with leading food processors to find simple, pragmatic solutions as a form of continual improvement on hair hygiene, whether that be product based or HairBarrier Tool based.
The more you use the Tools, the better they become and the greater the value to the industry