Latest News
Recent News
Working With Nottingham Trent University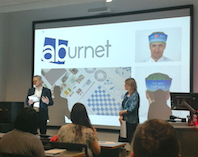 Aburnet have been working directly with Nottingham Trent University to help develop our innovative Tek-Chef promotional headwear.The HACCP ccertified product will enable consumers to design their own headwearand display promotional messages, whilst still aiding hair containment. We invited the university students to create innovative and exciting design templates for Tek-Chef and new types of headwear.
So over the past few month the students have been extremely busy coming up with new designs. The team at Aburnet reviewed all the designs and on Monday 15 May 2017 we held a prize-giving ceremony at Nottingham Trent University to celebrate the work done by the School of Art and Design students.
Richard Burnet, Managing Director at ABurnet, and Wendy Smith, Financial Director, praised the work done by all the students who entered the competition. Richard said, "We were both energised to see the breadth of talent and design inspiration offered by the students' interpretation of our design brief. We now have a wealth of designs to inspire customers for Tek-Chef's new web based design platform."
Six NTU students received awards for their designs, with Christian Martin coming in second place and Peter Abrahart being awarded the competition winner. Both Christian and Peter received iPads, with the other prize winners receiving a voucher.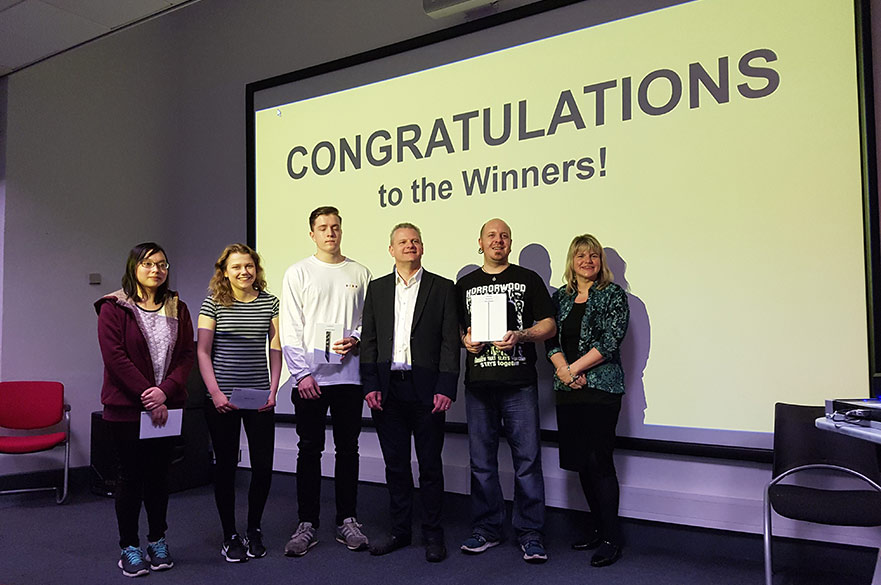 Each award winning design will be put into production and we are looking forward to incorporating the winning designs into our product range.
ABurnet are also working with the university as part of a larger project where we are working together to create an interactive and engaging website. This website will showcase their product offerings in a "Moonpig" style format, making it both user-friendly, highly specialised for industry, and innovative for the sector. So keep across all of our updates for more information on this project.
If you have any questions or enquires about our product range please don't hesitate to get in touch