Latest News
Recent News
Don't let mob caps compromise your business!
HACCP International, the product certification body recently evaluated a selection of hair coverings and their results reveal some startling conclusions. The mob cap, widely used in industry, failed the HACCP International evaluation as a method of hair containment. These results sit beside research undertaken by the University of Bolton, Professor Barry Stevens, FTTS - President of the Trichological Society 2014-16, and the experience of industry.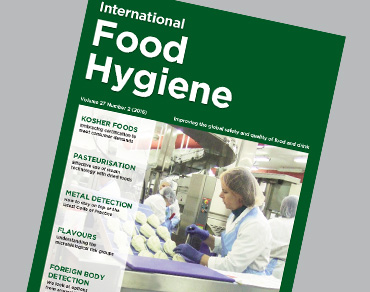 Our products and training tools will save your business both the money and time associated with paying contamination fines. Most importantly, we designed all of these tools to be environmentally friendly and ensure the satisfaction of your customers and employees.
Food processing sites using ABurnet's KleenCap over mob caps have reported significant reductions in hair complaints. Other benefits have included employee's praise of the KleenCaps comfort and softness and the product's assistance at one food processing site achieve a Gold Grade Award.
To find out more and read the independent facts, click here for the full article.
It's never too late to switch mob caps for KleenCaps; because together, we can achieve zero hair contamination.
For any further information or samples, please visit our website and join us on Twitter and LinkedIn!