Latest Posts
Recent Posts
Hair Contamination: The impact on your business
Posted by Thursday 11 May 2017
Hair Contamination:The impact of scial media
Finding a hair in your food can be severely brand damaging, it repulses a customer. This week I took the time to stroll through social media to look at any hair complaints I could find. I was staggered to find an abundance of images of hair in food, as well as customers criticising major companies. Here is just a small selection.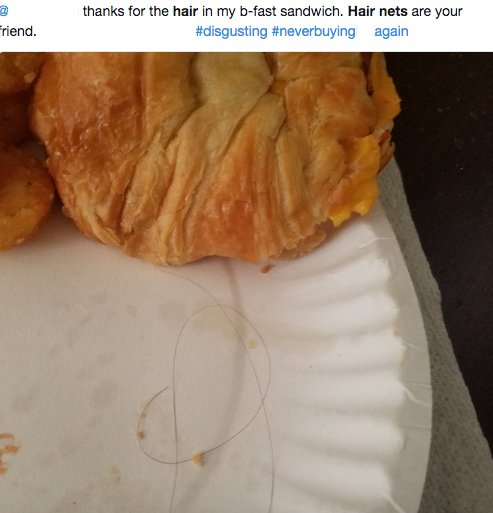 It is even more shocking when simple measures can be put in place to prevent this. If you adopt HACCP International certified hair restraints and wear them effectively, complaints can be reduced by up to 80%. Aburnet's have HACCP International certified products designed for the food service industry. They contain hair using patented fold and hold, light recoiling technology. Aburnet also provide free online training and audit tools to improve staff engagement and monitor compliance. Cool and comfortable, our productsnets last longer than mob/bouffant caps reducing both your cost and waste.

Prevent hair contamination using our Training Guide containing research conducted by the University of Bolton


For more information on how to prevent hair contamination and using HACCP International certified products get in touch.