Latest Posts
Recent Posts
Effective Hair Nets & Accessories: The BRC States
Posted by Tuesday 29 August 2017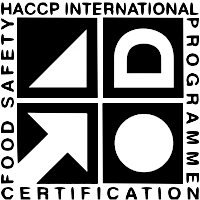 Hair and plastics are the two most common forms of contamination. The BRC states you should "fully contain all scalp hair to prevent product contamination this includes snoods for beards and moustaches, where required."Section 7.4 .2 – personnel

Using HACCP International certified products can reduce complaints by <80%. According to Professor Subhash Anand MBE, Professor of Technical Textiles, University of Bolton, "non-woven fabrics such as those used in mob & bouffant caps should not be used as a hair barrier fabric."

Independent tests revealed HairTite Lite HiCare Holds: 70% more than Honeycomb nets & 82% more than Bouffant/Mob cap

If a customer finds a hair in their food it creates a nauseating feeling which can be extremely brand damaging. Professor Barry Stevens FTTS, President of the Trichological Society 2014-16 states "I am unable to eliminate hair-shafts as disease carriers (ie: Staphylococcus Aureus). However, hand contact with scalp is more likely to act as a carrier therefore a complete hair covering is recommended."
View our Complete guide to containing hair

Aburnet's products contain specifically developed technology that is designed to fold and hold hair along the scalp to ensure it is fully contained. We also have products that contain StayCool technology to keep the wearer cool and comfortable and Antimicrobial technology to prohibit the multiplication of both Gram positive and Gram negative bacteria such as E-Coli and Staphylococcus Aureus. We have products and accessories designed for all industry sectors so whatever your industry get in touch.

Join the UK's biggest food retailers & producers in reducing hair complaints using HACCP Certified products.